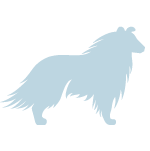 Fostering:
equal parts tough and rewarding.
A Voice4Paws relies exclusively on fosters to house dogs in our care.
Fostering a dog can be immensely gratifying.
Fosters play an important part in helping a dog navigate from unhomed to being in their forever home. Whether for a day, a week, or months, fosters provide a loving, home environment to dogs in our care. It is not uncommon for foster to witness a dog's transformation from scared and confused to trusting and confident, from shutdown, to playful and engaged. And when the right forever home becomes available, fosters say a fond farewell to their foster dog, knowing they've found the perfect forever home.
Fostering a dog can also be incredibly challenging
A dog may come into our care for a wide variety of reasons, including:
the previous guardian may be ill or have passed
the dog may have been surrendered due to a guardian moving or lack of resources
the dog may have exhibited inappropriate behaviour
the dog may have been surrendered for euthanization
Frequently, foster dogs are stressed and confused. Many have never had proper training. They may pee or defecate in your home. They may pull on leash, or have no idea how to walk on leash at all. They may react aggressively to uncertain situations. Or they may cower in a corner, fearful of even the most gentle touch.
As a foster, you must be prepared for some potentially bad behaviour. We rely on fosters to monitor a dog's behaviour and to love them anyway. A foster's feedback helps us to understand a dog's needs and to matching them with the perfect forever home. Your foster dog will be relying on you for a calm, stable environment for as long as they're with you.
 CONTACT US if you'd like to be part of our foster network.